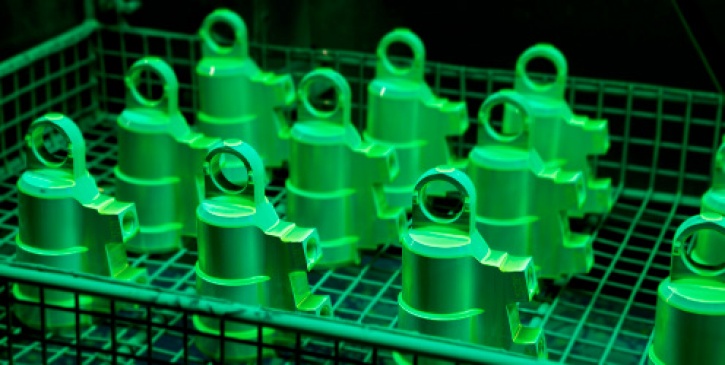 NDT / Finishes
Surface finishes and heat treatments are regularly supplied to our aerospace and commercial clients as per their individual requirements.
All finishing is carried out to aircraft and/or commercial standard, working to our stringent in-house procedures, as well as to our clients' own rigorous specifications, which we're able to adapt our own processes to.
Our non-destructive testing (NDT) capabilities are fully NADCAP-accredited, and we offer clients the three main NDT disciplines in-house: acid-etch inspection, magnetic flaw detection and penetrant flaw detection.
Batch sizes aren't an issue for us and we can easily adapt between small and large production runs.
The breadth of experience that our NDT technicians share also means that they're able to advise on testing requirements, wherever that might be helpful for our clients.
We have expanded our chemical processing ability and are also able to offer our customer's Stainless Steel Passivation to AMS2700. This process is also fully NADCAP-accredited.
We're also able to sub-contract to specialist surface and heat treatment companies, wherever required. Our supply chain is fully approved to the relevant industry standards to carry out a wide array of surface treatments, processing and other specialist procedures to the exacting quality levels that both we and our clients demand.
get a quote