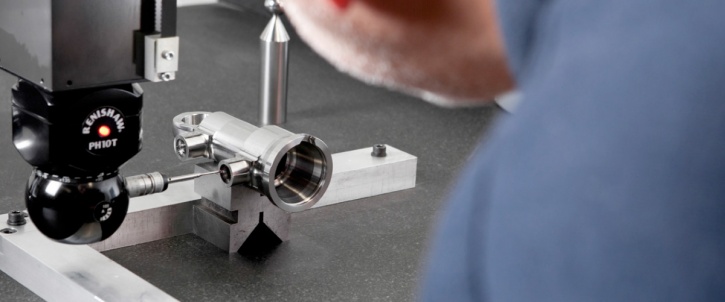 Quality & Production
Our state-of-the-art facilities enable us to produce components of the highest quality.
We're quality approved to Aerospace Standard EN9100:2018 & ISO 9001:2015, and we're currently working towards ISO 14001 accreditation.
Individual customer approvals include:
GE Aviation
Triumph Actuation Systems
Safran Landing Systems (Formerly Messier-Bugatti-Dowty)
Safran Landing Systems Services (Formerly Messier Services MRO)
Dowty Propellers
Ultra Electronics, Precision Air & Land Systems
Every single component we produce is subject to the most stringent internal inspection processes. All stages of our production processes are fully documented and traceable (back as far as the raw materials we use), in line with our approvals.
Our non-destructive testing (NDT) capabilities are fully NADCAP-accredited, and we offer clients the three principal NDT disciplines in-house: acid-etch inspection, magnetic flaw detection and penetrant flaw detection.
Equipment includes:
Aberlink Axiom-Too CNC co-ordinate measuring machine (2x)
Baty R400 Digital shadowgraph with internal automatic edge detection
Starrett HB400 digital shadowgraph
Trimos Vectra VT600 digital height gauge
Tesa-Hite 400 digital height gauge
Taylor Hobson Talyrond
Taylor Hobson Surtronic digital surface finish tester
Federal digital surface finish tester
Range of Federal air gauging
Comprehensive selection of digital micrometers, verniers, bore gauges & thread gauges
get a quote